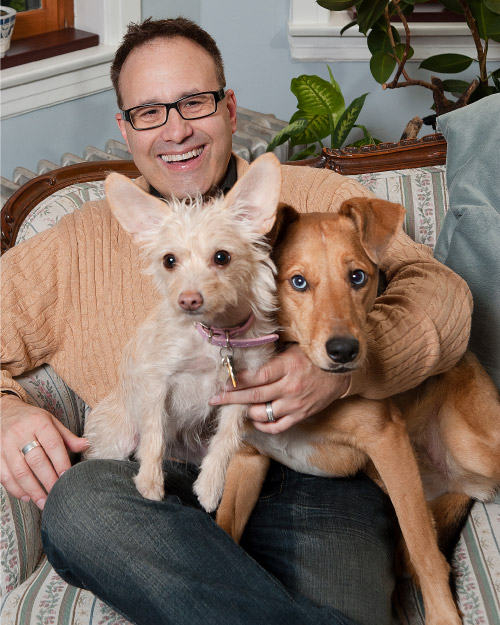 Steve Dale
Steve Dale, CABC (certified animal behavior consultant) is the author of a popular blog, www.stevedalepetworld.com. He's host of two national radio shows, and is heard on WGN Radio, Chicago.
His many TV appearances include Oprah to National Geographic Explorer. He's a contributor on syndicated "HouseSmarts TV."
Steve serves on the Editorial Advisory Board for DVM360, is a contributing editor at CATSTER, columnist or the Journal of the National Association of Veterinary Technicians in America and contributing editor American Association of Pet Parents. Steve's the Chief Correspondent for Fear Free Happy Homes.
He was a contributing editor for Decoding Your Dog, and authored the introduction for that book, and Decoding Your Cat. He's authored other books and contributed to many, including The Cat: Clinical Medicine and Management and Treatment and Care of the Geriatric Veterinary Patient.
His numerous awards include the AVMA Humane Award, and he was inducted into the Dog Writer's Association Hall of Fame.
Steve speaks at conferences around the world. His website/blog: www.stevedale.tv.