During the ongoing COVID-19 crisis in NYC, many of those in our shelters have been impacted. Our shelters remain open and our front-line direct-service staff continue to provide round-the-clock care and services for our clients. Your gift will support our Emergency Relief Fund and immediately help secure essentials for nearly 2,200 women, men, children, and pets at each of our twenty shelters during the pandemic.
Transform lives.
Make a gift today.
Your support ensures that individuals, families, and their pets can escape abuse, safely heal, and gain the resources needed to rebuild their lives.

For almost 40 years, URI has provided innovative and empowering social services to vulnerable populations. Help us continue to provide comprehensive and supportive social services that aid and empower New Yorkers in times of crisis.
People and Animals Living Safely (PALS)
As many as 48% of domestic violence victims stay in abusive situations because they don't want to leave their pet behind.
PALS was created in 2013 to provide co-living options for families and their pets. As the first program of its kind in New York and a pioneer in the nation, PALS provides a safe environment for both survivors and pets so families don't have to choose between abandoning their pets to enter shelter or remain in an unsafe environment and risk further abuse.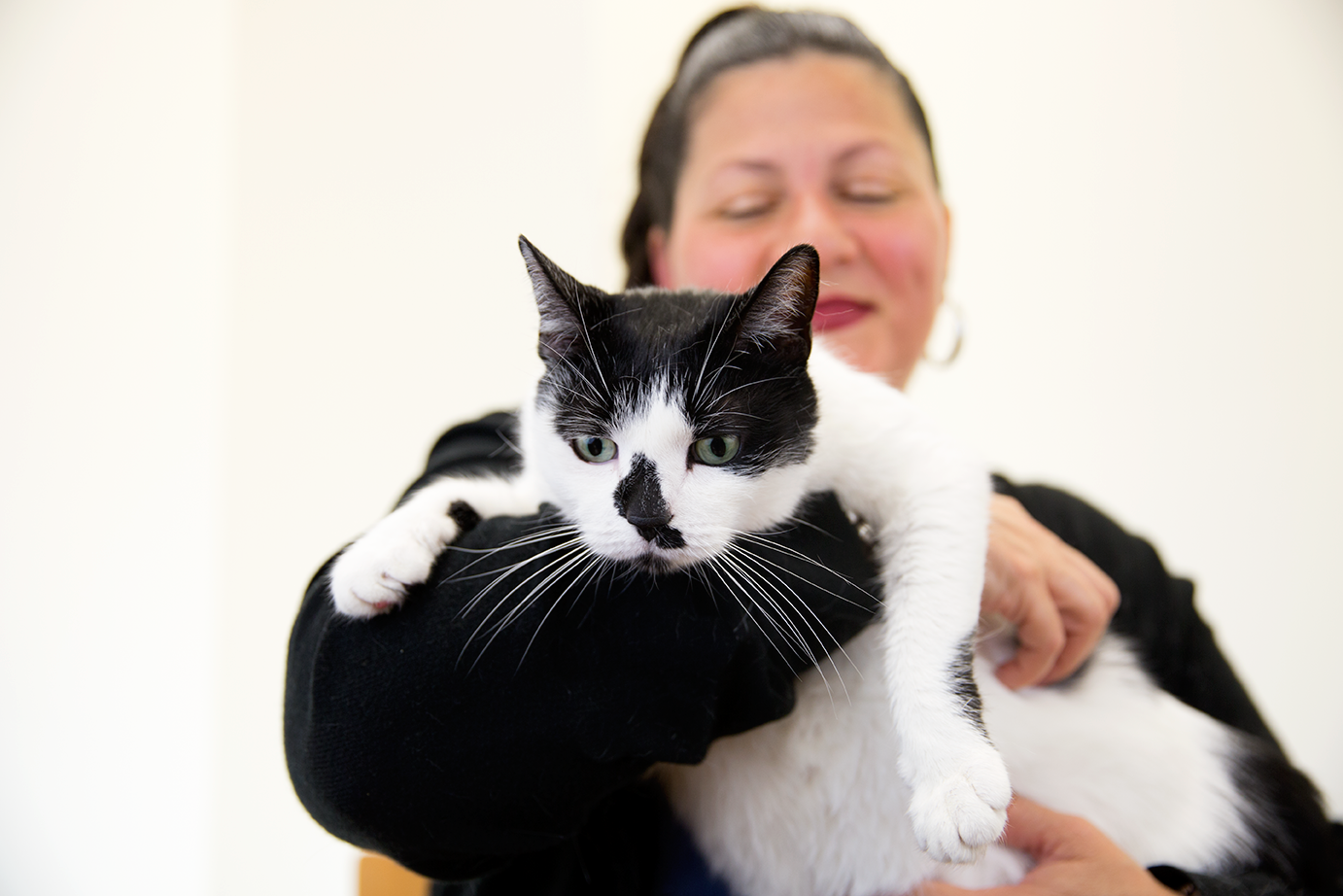 Did you know?
$25
Provides pet-friendly transportation for victims fleeing violence
$75
Provides a crate training enrichment package and crate bed for a dog
$100
Provide a wellness exam and vaccinations for a pet entering shelter